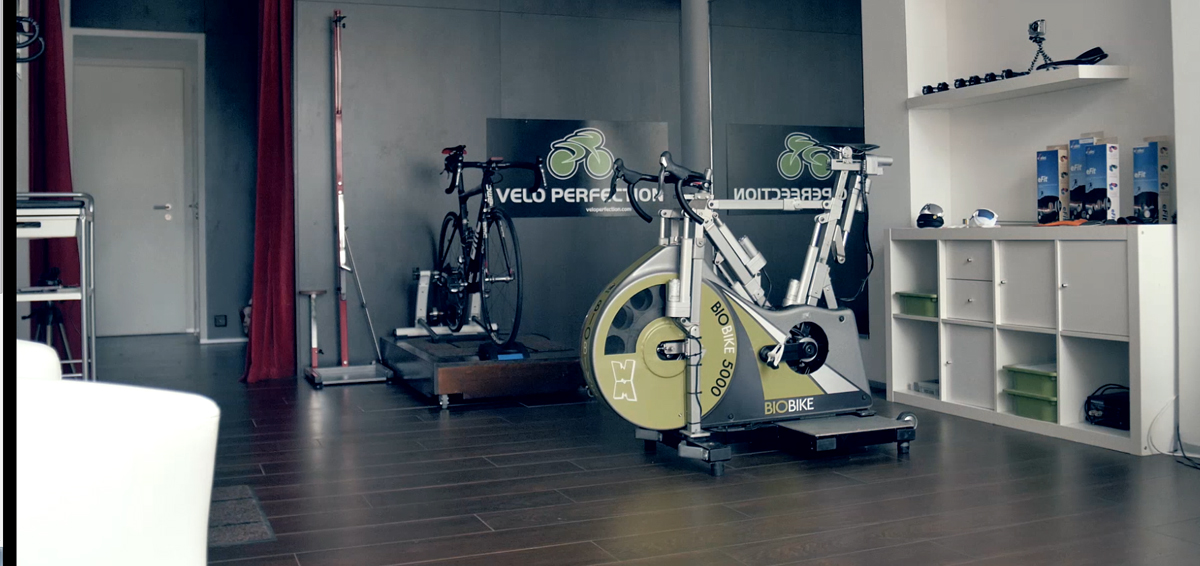 What is Velo Perfection
Velo Perfection is specialized in bike fitting and cycling coaching. We have available several different tools: a lateral and frontal video analysis to analyze your posture and pedaling technique with respect to your style of riding and physical characteristics. We also have available a dynamic system to analyze pressure points on the saddle and on the insoles of your shoes while pedaling. Finally, we have available a system that can measure your pedaling dynamics with a state-of-the-art power meter. You can also use this service to determine the measurements for a new bike, in which case we would use our Fit Bike when no other bike is present.
The methodology that we use to analyze your bike posture has also been adapted to other bikes including mountain bikes, tri-bikes, time-trial bikes, track bikes, and road bikes.
We offer custom training program and cycling training plans as well as different kind of testing (FTP test, INSCYD test).
Do not wait any longer to have the experience of a bike fit with Velo Perfection.
Watch our Video