Your online bike-fit done in 10 minutes!
Velo Perfection is offering a unique process to analyze your bike-fit online. Simply send us a video of you on your bike, all from the comfort of your own home! Our experts will analyze the video and then indicate to you what changes need to made on your bicycle.
Price: 125 CHF / 110 € / 125 USD
How does it work?
We analyze your posture and pedaling technique using a specific software and the video that you send us. Specifically, we look at the angles of your biomechanics and the relationship of your posture to your riding position.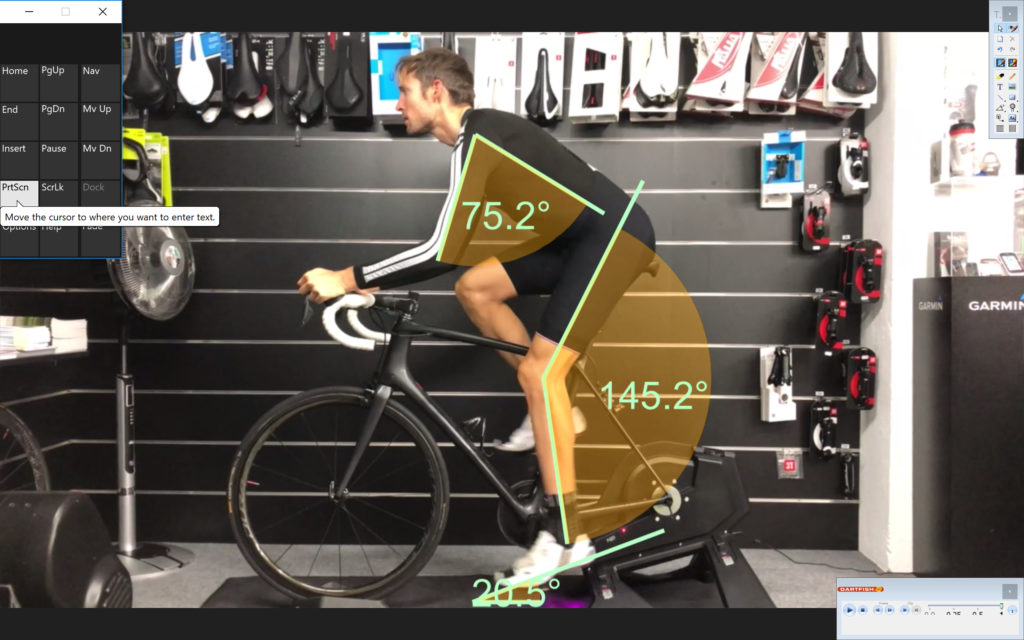 What do I need?
A home trainer
Your smartphone
Your bike
What do I have to do?
Fill out the questionnaire
Send us your video
Pay online and get your report
Follow these instructions to send us your video in 20 seconds:
Have a friend film you using a smart phone, the back camera in landscape mode, or set up the camera yourself in the same way. Film yourself pedaling on the home trainer for approximately 20 seconds.
Regarding the distance of the camera to yourself, we need to see all of you and all of the bike, but nothing more is necessary.
If you are filming yourself, you can set up the phone on a table about 2 meters away from the bike, and 1 meter high.
Here is an example of the perspective we need:
You will receive your bike fit analysis with all of the recommended changes to be made for your bike within 2 to 3 days.